0
The first book published in the United States of America On the contemporary music of Azerbaijan
AZƏRBAYCAN MİLLİ KONSERVATORİYASI
"KONSERVATORİYA" № 2, 2016
Doctor of Philosophy, Associate professor,
Vice-rector for scientific work
of the Azerbaijan National Conservatory
 UOT 78.072.3   
THE FİRST BOOK PUBLISHED IN THE  UNITED STATES OF AMERICA
ON THE CONTEMPORARY MUSIC OF AZERBAIJAN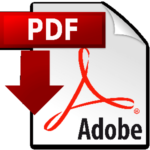 In March 2016, Indiana University Press, a prestigious American academic publishing house, released the monograph Music of Azerbaijan: From Mugham to Opera, written by the musicologist Aida Huseynova. This 327-page study is the first bookpublished in the United States on the contemporary music of Azerbaijan. In this volume, Huseynova discusses the genres and styles that emerged from East-West synthesis in Azerbaijani music. For the first time in English-language musicology, she analyzes the compositions of the leading Azerbaijani composers. The contributions of Azerbaijani performers and jazz musicians also play a significant role in her study. Huseynova weighsthe positive and the negative impact of the Soviet era, and she considers the accomplishments and challenges of the post-Soviet period. Her work also examines the consequences of the Garabagh [Nagorno-Karabakh] conflict and this conflict's influence on the contemporary music of Azerbaijan. Huseynova's book features an extensive online media component. To watch and listen to the video and audio examples, follow the links provided in the book.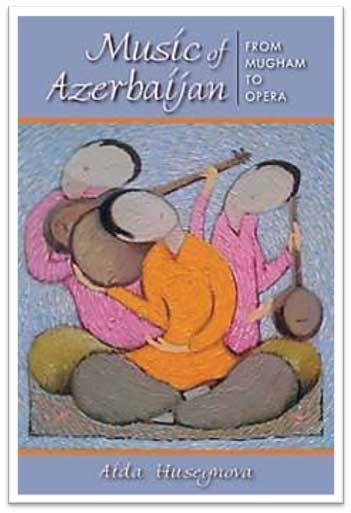 Aida Huseynova is a well-known Azerbaijani musicologist. She is an Associate Professor at the Baku Music Academy and the author of four books and more than one hundred articles.  Herscholarly works have been published in Azerbaijan, the United States, Germany, France, the Netherlands, and Russia. She has lectured in many universities across the United States, including Harvard, Princeton, Columbia, Berkeley, and Stanford, as well as at the University of Cambridge and other institutions in the United Kingdom.
Since 2008, Huseynova has taught at the Jacobs School of Music, Indiana University, where she has designed courses such as "Music of the Silk Road" and "East-West Encounters in Music." Over the past decade, her collaborations with prestigious musicians have included serving as a research advisor for the Kronos Quartet and Yo-Yo Ma's Silk Road Ensemble. She takes part in their performances bygiving pre-concert talks and participating in workshops. In this role, she has collaborated with the outstanding master of Azerbaijani mugham, Alim Gasimov, and Fargana Gasimova, his daughter and student, who is an accomplished mugham singer in her own right.In 2009, Huseynova was a research advisor for the live broadcast of a concert from the Lincoln Center given by Yo-Yo Ma, Alim Gasimov, and the Silk Road Ensemble.
Huseynova's monograph has received warm reviews from American scholars. According to Inna Naroditskaya, Professor at Northwestern University, "Not only is the book interesting for anyone studying Azerbaijani music and culture, as well as to music theorists overall, but it might be relevant to scholars exploring questions of musical nationalism in newly independent states, the intersection of West and East, [or] the different combination, mixture, fusion of oral and written, composed and improvised musical traditions." Praise also comes from Anna Oldfield, Professor at Coastal Carolina University. Oldfield states, "Huseynova is uniquely skilled to write this book—a musicologist who grew up in Soviet Azerbaijan with mastery of both native and Western music, she herself experienced the transition into the post-Soviet world. Huseynova has been closely involved in collaborations of the Gasimov Ensemble with the Silk Road Ensemble and the Kronos Quartet. Her personal experiences in Azerbaijan's cultural world add vibrancy and insight, and her mastery of the English scholarly idiom makes this work a harmonious bridge between Azerbaijan and the world."
Huseynova's monograph Music of Azerbaijan: From Mugham to Opera is available from Barnes and Noble, a popular American bookstore chain (barnesandnoble.com). The volumealso can be purchased from Indiana University Press (iupress.org) and Amazon (amazon.com)
Mövzuya uyğun